LD: I did read off the wrong info before. Here's what my setup looks like: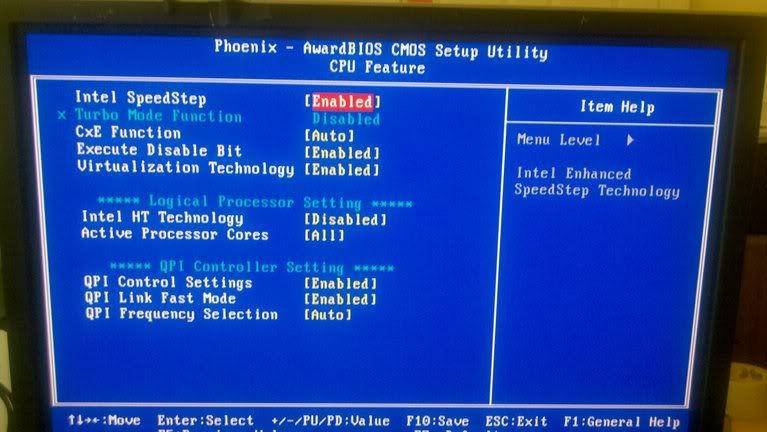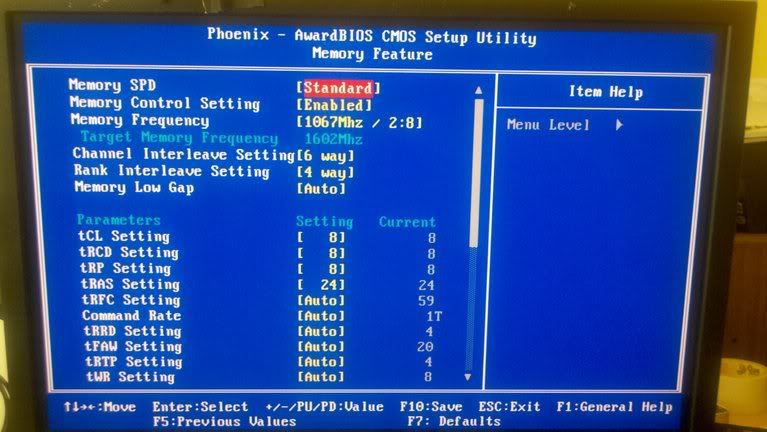 Virtual Thunderbirds, LLC | Sponsored by Thrustmaster
Thanks! Here are my 4 GHz (20x200) OC settings...

Only difference in the first picture is I have HT Technology [Enabled].

My voltages (for reference) are as follows:
EVGA VDroop Control [Without VDroop]
CPU VCore [1.33750V] (1.31250V with 3.68 GHz; 23x160)
CPU VTT Voltage [+150mV] (1.20mV with 3.68GHz; 23x160)
CPU PLL VCore [1.850V]
DIMM Voltage [1.500V]
DIMM DQ Vref [+0mV]
QPI PLL VCore [1.250V]
IOH VCore [Auto]
IOH/ICH I/O Voltage [Auto]
ICH VCore [Auto]
PWN Frequency [800 KHz]

My memory timings are a little different, but we also use different memory. I currently have 24GB G.SKILL Ripjaws X 1.5v DIMMs 8-8-8-24-2N. Towards the bottom of the Memory Feature screen is a setting called tRL. I needed to have my tRL [+2] for all of my memory to show up in Windows. The trFC also affected my stability, and I'm not sure if it's the brand/type I use or the fact that I have 6 x 4GB (24GB) installed, but leaving this [Auto] caused system instability. I needed to manually set it to factory specs and it's been stable ever since.

The last picture is identical to my setup. The important thing to remember is MCH Strap needs to be [DRAM Ratio] and ones CPU Uncore Frequency should match your Target Memory Frequency times two.
Virtual Thunderbirds, LLC | Sponsored by Thrustmaster