The USAF Thunderbirds were in England and France earlier this summer. The team flew over the city of Paris, France on July 14 in celebration of Bastille Day, France's La Fête Nationale commemorating the Storming of the Bastille on 14 July, 1789. The team then flew a sortie over the beaches at Normandy and Mont Saint-Michel. Following their Bastille Day flyover, the team performed at the Royal International Air Tattoo (RIAT) at RAF Fairford, Gloucestershire, England July 14-16 where they teamed up with the British Royal Air Force's Red Arrows for a flypast to open their show.
The Virtual Thunderbirds recently had the pleasure of flying together with the Virtual Red Arrows as their guests in Europe over the DCS Normandy map, and we're honored to have had them join us once again for a second sortie taking to the skies over DCS Nevada. This was our first and second time flying together with our European counterparts, also sponsored by
Thrustmaster
, making it even more special. Thanks and our warmest regards to the Virtual Red Arrows!
The two joint flights performed with the
Virtual Red Arrows
took place August 19, 2017.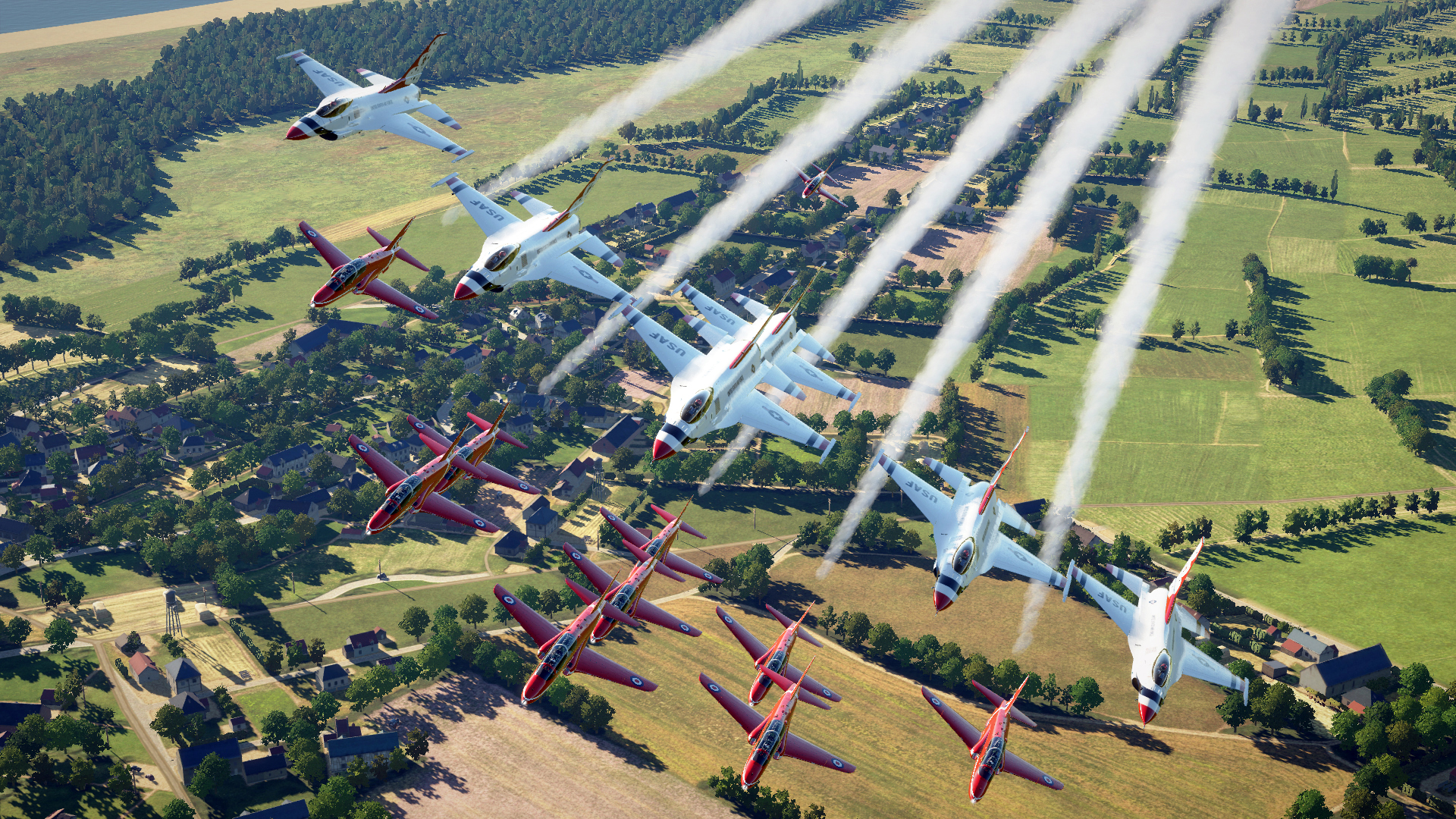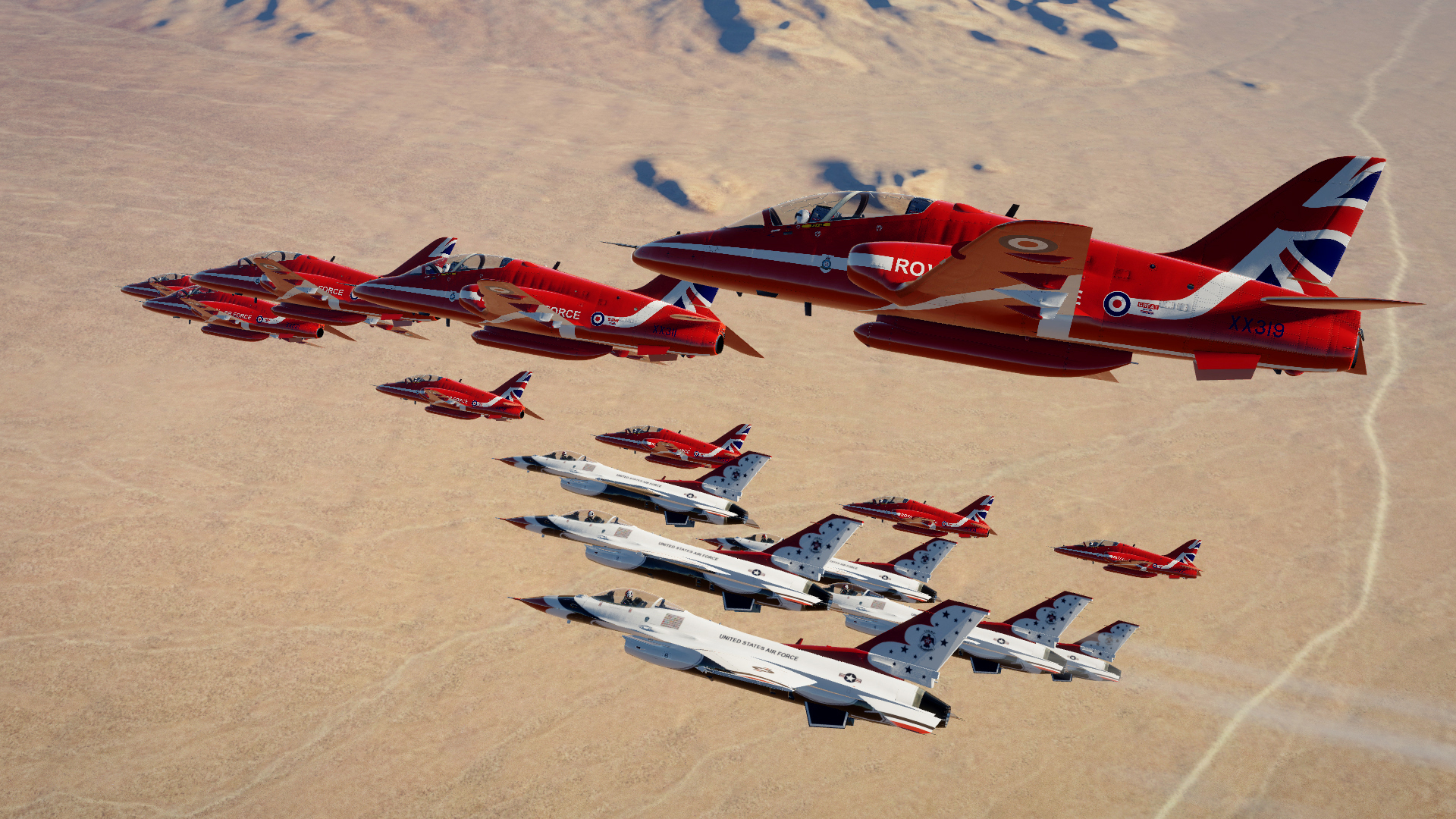 Follow along during our two sorties where the Virtual Thunderbirds flew together with the
Virtual Red Arrows
.
65 Screenshots over Normandy on VirtualTbirds Facebook page:
http://www.facebook.com/media/set/?set= ... f85c03c03d
65 Screenshots over Nevada on VirtualTbirds Facebook page:
http://www.facebook.com/media/set/?set= ... 2291cabae7
38 Screenshots over Normandy on VRedArrows Facebook page:
http://www.facebook.com/media/set/?set= ... f46de46f48
33 Screenshots over Nevada on VRedArrows Facebook page:
http://www.facebook.com/media/set/?set= ... 6fd9141354